Senior Software Engineer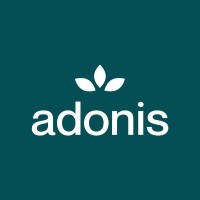 Adonis
Software Engineering
New York, NY, USA
Posted on Monday, July 17, 2023
At Adonis, we are building a medical billing engine that automates billing workflows and improves reimbursement rates for medical providers. Billing and insurance related activities represent nearly $1 in every $7 collected by medical providers - and the high costs of collecting payments, as well as and other costs that stem from the administrative challenges within the space, unfortunately get passed down to the consumer. This is why healthcare costs continue to rise, with no end to that in sight. We're set on helping to mitigate these challenges.
We are looking for engineers that ar ready to wear many hats and build our product from zero to one and beyond. As an senior software engineer, you will be given a lot of autonomy, and will need to be comfortable operating in ambiguity and with an entrepreneurial mindset. You will be a player-coach, where you not only get to be a strong contributor building our technology from the ground up, but also mentor those around you and the team that you eventually help build.
We do a lot of our data engineering and data science work in Python, use relational databases, deploy in HIPAA-compliant environments in AWS, and build data science models - and we have the mindset of using the best tool for the job, and aren't committed to any one technology or framework. We also have a culture of building fast and identifying minimum viable products that we can quickly show value, before we invest in building for scale.
We think someone with entrepreneurial ambitions and pursuits will really enjoy working at Adonis, and we hope many of our colleagues go off and start their own ventures after their journey at Adonis.
We look forward to hearing from you!