Engineering Manager - Data and Integrations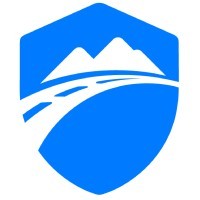 Idelic
Software Engineering, Other Engineering
Remote
Posted on Friday, May 12, 2023
ABOUT IDELIC
Idelic is focused on driving the best possible insurance outcomes for the transportation industry through the combination of process and technology. The Idelic program combines the Driver Safety Playbook with Safety Suite®, the first end-to-end driver performance management platform, to help fleets consolidate their most relevant driver data into one platform, analyze it with proprietary machine learning models, and take action on new insights. Empowering fleets with a data driven view of fleet safety through Idelic's advanced AI-based Driver Watch List, broad integration network and proven driver professional development plans (PDPs), the Idelic Program is the most proactive and effective way to prevent crashes, reduce losses and produce better insurance outcomes.
ABOUT OUR TEAM
We are a venture-backed start-up filled with people who are passionate about our solutions and delivering the best experience for our clients. We work with executives at many of the nation's leading commercial auto fleets helping them obtain better insurance rates by implementing driver safety improvement programs. Each member of the team contributes to delivering on our mission of 'bringing drivers home safely every night'. To be successful at Idelic, we look for individuals who have a growth mindset, excellent problem-solving skills, thrive in continuous change, and are motivated by company success, not just individual results.
OVERVIEW OF THE ROLE
Members of the Data and Integrations play a critical role in ensuring that Idelic's Safety Suite program identifies commercial driver risk more effectively than any other solution in the industry, directly reducing accidents on our nation's roads and saving lives. This team builds and manages our data processing platform which brings together hundreds of critical data points from the industry's broadest integration partner network. Our vast system of data collectors and partner integrations provides our customers with unrivaled knowledge of their fleets, establishing Safety Suite as the hub for all of the fleet's data. This platform must run reliably and efficiently and must make the data accessible in a fast and secure manner. Our Data Services team works closely with customers, integration partners, and internal users to help them realize their data & pipelining needs.
Innovate in an industry full of data and create invaluable solutions to our customer's problems. Build and lead a team of talented Data Engineers and Integration Specialists of various backgrounds and experience levels. Design and implement process improvements and write clear documentation to educate others. Ensure your team members are provided with opportunities to continue their personal and professional development. Be directly involved in the design and development of features and structure for building our data and integrations.
WHAT YOU'LL DO
Develop and execute the long-term vision and strategy for the Data and Integrations Team (including a structured data platform)
Act as the main point of contact between the Data and Integrations team and the other Idelic teams, providing clear prioritization, timelines, and escalation paths
Treat data as a product and make sure it is a first-class tenant in our environment
Ensure data product ownership (research and prioritization of opportunities and enhancements)
Lead and contribute to the development of tools to scale our business practices and our customer experience
Work with leaders across Sales, Customer Experience, and Implementations on capacity planning and integration request prioritization and delivery
Collaborate with Sales, Marketing, and Customer Experience to create and maintain collateral and documentation for data integrations
Lead and support data from an operations perspective (monitoring and addressing data processing, quality, and completeness)
Lead regular cross-team ticket reviews to analyze trends, identify root causes of pervasive bugs, and brainstorm solutions to proactively address customer issues
Develop and maintain close relationships with third-party vendors, customers, and stakeholders to align on mutual needs and participate in the creation of necessary and timely solutions
Collaborate on policy and process to ensure Idelic and customer data is secure & compliant
Grow the personal & professional development of your team members
Foster a culture of performance, high-quality standards, and accountability
WHAT YOU'LL NEED TO SUCCEED
Technical management experience of small to medium size teams
Deep understanding of ETL strategy, methodology, and technologies
Experience with data and integration solutions, including management of external partners
Experience with handling customer data to ensure proper onboarding onto the platform
Experience with logging, monitoring, and alerting solutions
Experience with job orchestration tools
Experience reviewing code and conducting team performance reviews
Data-driven with strong quantitative and analytical background & process
Polished communication style and comfortable, ability to convey technical concepts to audiences of varying aptitudes
WHAT WILL SET YOU APART
Knowledge/understanding of data platform (lake and warehouse) architecture and implementations
Knowledge of AWS, Datadog, Astronomer, and other appropriate tooling
Experience with SQL and/or Python
Experience conducting customer onboarding focused specifically on handling data migrations and integrations
Transportation industry experience - including transportation software and technology
Broader business experience (financial, strategic planning, contracts)
THINGS THAT MAKE IDELIC A GREAT PLACE TO WORK
Competitive Compensation Package Including Options
Unlimited Paid Time Off (PTO)
Medical, Dental, Vision, Disability and Life Insurance
401(k) with Company Matching Funds
Paid Parental Leave, Adoption Assistance, and Paid Military Leave
Paid Volunteer Time to Support Your Local Community
If you've made it this far, we hope you're feeling excited about this role. Even if you don't feel you meet every single requirement, we still encourage you to apply. You may be surprised! We're eager to meet people who are passionate, believe in Idelic's mission, and can contribute to our team in a variety of ways—not just candidates who check all the boxes.
We do not and shall not discriminate on the basis of race, color, religion (creed), gender, gender expression, age, national origin (ancestry), disability, marital status, sexual orientation, or military status in any of its activities or operations. We at Idelic are committed to providing an inclusive and welcoming environment for all members of our team, contractors, vendors, and clients.
Idelic is an equal opportunity employer. Our success depends heavily on the effective utilization of qualified people, regardless of their race, ancestry, religion, color, sex, age, national origin, sexual orientation, gender, identity, disability, veteran's status, or any characteristic protected by law.
The physical demands that are described here are representative of those that must be met by an employee to successfully perform the essential functions of this job. Reasonable accommodations may be made to enable individuals with disabilities to perform the essential functions.
While performing the duties of this job, the employee is regularly required to hear and see. The employee is regularly required to stand and sit/ The employee is regularly required to practice manual dexterity sufficient to operate standard office equipment. Specific vision abilities required by this job include close vision and distant vision.
While performing the duties of this job, the employee is exposed to standard office equipment. The noise level in the work environment is generally moderate. Occasionally called upon to work hours in excess of your normal daily schedule.