EMEA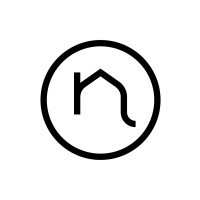 Nomad Homes
Posted on Saturday, October 28, 2023
Nomad Homes is a software-enabled marketplace for residential real estate across Europe and the Middle East (EMEA). We currently operate in France, Spain, Portugal, and the UAE. Our mission is to empower agents to earn more and deliver a great experience for both buyers and sellers so that home ownership is simple and efficient because agents are empowered to collaborate with one another.
EMEA's residential real estate suffers from inefficiencies due to the absence of an MLS-like platform (
the infrastructure for real estate in the US
). Despite an estimated $1.5 trillion transactions per year, this lack of cohesion and infrastructure hampers collaboration among agents, leaves buyers unrepresented, and increases transaction friction, limiting liquidity and market growth.
We have assembled the best team and investors to tackle this problem. Our executive team is former Uber, Addepar, Cera, and Blackstone. Despite the VC-winter, we recently raised
$20 million
led by Acrew, and count other investors like former Twitter executives Dick Costolo and Adam Bain, the former Zillow CEO Spencer Rascoff, and Opendoor CEO Eric Wu as supporters of Nomad Homes.
Data is a cornerstone of our decision making. This is why we are looking for a Data Analyst to join the Technology team.
You have the opportunity to fundamentally change the largest asset class in the world, let's do it!
As a Senior Data Engineer at Nomad, you will

​
Design, construct, install, and maintain large-scale processing systems, with an emphasis on incorporating modern technologies such as GPT-3.5/4.
Collaborate with data scientists and architects to build a data infrastructure that supports their needs.
Develop complex, scalable ETL processes to clean, transform, and load data into data lakes, data warehouses, and data marts.
Ensure high levels of data accuracy, availability, and security.
Optimize and improve the performance of various data pipelines and architectures.
Review and actively participate in architectural discussions, helping shape the evolution of the data platform.
Work closely with stakeholders to understand data needs and deliver on those requirements.
Stay updated with the latest technologies and trends in data engineering.
At least 5 years of experience in data engineering or related roles.
Strong expertise in SQL and experience with big data technologies like Hadoop, Spark, and Kafka.
Proficiency with cloud platforms (e.g., AWS, GCP, Azure) and familiarity with services like Redshift, BigQuery, or Azure Data Lake.
Experience interfacing with advanced AI models like GPT-4 and understanding their data requirements.
Experience with data modeling, data warehousing, and building ETL pipelines.
Knowledge of various databases and data storage solutions, both relational and NoSQL.
Detail-oriented with a strong focus on data accuracy and integrity.
Strong analytical and problem-solving skills with a mindset of continuous improvement.
Excellent communication skills, capable of conveying complex topics in clear terms.
A team player who thrives in collaborative environments and values shared success.
Passionate about leveraging data to drive decision-making and improve the home-buying experience.
Competitive salary and employee stock options
Flexibility - work hard and take time off when you need it
The opportunity to create foundational impact that will shape the future of our business as we grow into new countries and cities
Win Together
– We are a team. That means we show up for each other, act with empathy, and cultivate performance through respect and enjoyment
Become your Best Self
– We are owners, not renters. We are accountable to one another, do what needs to be done, and we are here to do the best work of our lives
Rethink Bigger
– We are shaking up one of the oldest industries on earth. To do so, we are insatiably curious. We dream big, test often, and learn fast
Create Legendary Experiences
– Whether for a customer, partner, or candidate – we are relentless in making sure every experience with Nomad is extraordinary
At Nomad we are committed to growing and empowering an inclusive community within our company, industry, and cities. We aim to hire and cultivate diverse teams of people from all backgrounds, experiences, and perspectives. We believe that true innovation happens when everyone has room at the table and the tools, resources, and opportunity to excel. We encourage you to apply even if you feel you don't check every box.
Interested? Send your resume to horus@nomadhomes.co