EMEA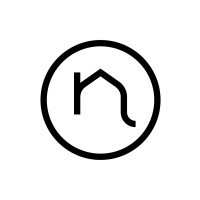 Nomad Homes
Posted on Wednesday, November 1, 2023
Remote, with the opportunity to travel to our operating markets across EMEA.
Nomad is looking for a Technical Lead to help in our mission to make buying homes in EMEA ridiculously easy. While we can trade stocks, order cars, or book short-term stays seamlessly online, the process of buying a home across the region remains slow, paper-driven, and inefficient. Nomad Homes is building an end-to-end experience to empower homebuyers to search, transact, and finance under one roof.
We have assembled the best team and investors to tackle this problem. Our founding team is former Uber, Addepar, and Blackstone. We recently raised our $20 million Series A co-led by 01 Advisors, former Twitter executives Dick Costolo and Adam Bain, and the Spruce House Partnership, a $5 billion New York based investment partnership, along with former Zillow CEO Spencer Rascoff, and Opendoor CEO Eric Wu.
You will have 10+ years experience working in the technology industry with a passion for computers, networking, backend, frontend, and of course the web.
As a remotely based company you will have excellent communication skills, and demonstrable experience in planning, documenting, and presenting work to a wide range of internal stakeholders.
Ship code that directly impacts home buyers in Dubai, Paris, Lisbon, Barcelona, and Madrid as they learn, discover, and close on their dream home.
Collaborate with global teams and individuals across the company on a variety of products.
Be at the ground floor of our growing engineering team - having influence on the technologies, culture, processes, and product.
Lead the technical design and implementation of new features and functionality.
Provide technical guidance and mentorship to team members.
Facilitate technical discussions and decision-making within the team.
Working in your own squad of engineers overseeing the development and maintenance of the code base and infrastructure.
Working closely with product and design peers to deliver high-quality product.
10+ years experience working in the technology industry with 2+ years as a Tech lead or in a comparable technology leadership role.
Can demonstrate experience leading a team of engineers.
Interested in all disciplines of web development (devops, back-end, front-end, DBA, UX/UI, QA etc).
Proficient in TypeScript and JavaScript.
Understanding of popular typescript frameworks.
We use nextjs, nestjs, react native, and leverage AWS as much as we can.
- Can demonstrate how you have taken ownership for your work/team.
Proven ability to troubleshoot and resolve technical issues quickly and efficiently.
Strong verbal and written communication skills.
Win Together
– We are a team. That means we show up for each other, act with empathy, and cultivate performance through respect and enjoyment.
Become your Best Self
– We are owners, not renters. We are accountable to one another, do what needs to be done, and we are here to do the best work of our lives.
Rethink Bigger
– We are shaking up one of the oldest industries on earth. To do so, we are insatiably curious. We dream big, test often, and learn fast.
Create Legendary Experiences
– Whether for a customer, partner, or candidate – we are relentless in making sure every experience with Nomad is extraordinary.
At Nomad we are committed to growing and empowering an inclusive community within our company, industry, and cities. We aim to hire and cultivate diverse teams of people from all backgrounds, experiences, and perspectives. We believe that true innovation happens when everyone has room at the table and the tools, resources, and opportunity to excel. We encourage you to apply even if you feel you don't check every box.